Allocca Biotechnology, LLC

Allocca Biotechnology is a leader of
Advanced Scientific Technology in Healthcare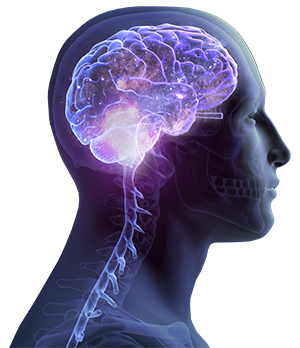 Orthomolecular Assessment and Reprogramming
Get Healthy

Are you tired of feeling tired? Do you struggle with chronic pain, stress, or weight issues? If so, it's time to discover the benefits of orthomolecular assessment and reprogramming. Our program is designed to help you improve your energy, endurance, and overall performance, while also reducing your risk of stroke, heart attack, migraines, and other neurotransmitter problems.

With our comprehensive approach, we will work with you to identify any nutritional deficiencies or imbalances in your body, and then create a personalized plan to address them. This may include dietary changes, supplements, and other lifestyle modifications that will help you achieve your goals and feel your best.

And with our promotional offers, there's never been a better time to try orthomolecular assessment and reprogramming. Don't miss out on this opportunity to take control of your health and start feeling better every day. Contact us today to learn more and schedule your first appointment.

CLICK HERE for Orthomolecular Assessment and Reprogramming


Orthomolecular Assessment and Reprogramming
Everyone can Benefit from Orthomolecular Assessment and Reprogramming
Improve Energy, Endurance, and Performance
Prevent Stroke & Heart Attack
Prevent Migraine and other Neurotransmitter problems
Reduce Pain
Reduce Stress
Weight Loss
More...
Orthomolecular Assessment and Reprogramming produces an individualized step-by-step plan geared towards each person's specific health needs. It covers biochemical reprogramming though nutrition, exercise, lifestyle, and brain biofield therapy (BrainicityTM).

There are hundreds of biochemical pathways in the body that interact with positive and negative feedback. Are nutrients being absorbed into the blood stream? Are nutrients being transported into the cells? Is oxidative phosphorylation optimized? How are nutrients interacting with each biochemical pathway and with each other? It becomes so complex that it requires a computer program to analyze it all.

What is a BrainicityTM?
The heart produces electromagnetic signals, which is called electrocardiography (ECG) or the heart biofield. The brain produces electromagnetic signals, which is called electroencephalography (EEG) or the brain biofield. BrainicityTM uses integrated harmonic wave audio patterns to facilitate multiple brain biofield resonances. In summary, BrainicityTM generates a unique waveform with a specific number of harmonics. This special waveform at two different frequencies are fed into the brain via headphones to produce an interpreted single frequency that is within the brains biofield of delta, theta, and alpha range. In a clinical study, the BrainictyTM system caused an immediate increase in alpha brain waves and relaxation. Then, just sit back and relax for 20-30 minutes.
click to see more about BrainicityTM
Order Your Orthomolecular Assessment and Reprogramming Today!
Tests Analyzed (by mail)
Age
Sex
Height and Weight
Blood Pressure
Temperature (optional)
Pulse Oximetry (optional)
Urinalysis
Symptoms Questionnaire
Report / Program
Vital Statistics
Basal Metabolic Rate
Body Mass Index
Urinalysis Results
Symptoms Probability Profile
Conditions which may Interfere with Good Health
Test Results with Explanations
Biological Age Factors
Additional Recommendations
Food, Supplements, Exercise, and Other Recommendations
You will receive a kit via U.S. Postal Mail. Complete the questionnaire and urine test. Then, return the form to us for processing. We will process your data and return a complete report and plan to you via U.S. Postal Mail. Consultations by phone and email.

Note: if you live outside of the USA, you will need to get a standard urinalysis done in your location or purchase the 10 parameter urine test strips in your location. Everything else will be done through email and the "whatsapp" cell phone app.

Custom BrainicityTM is included with your program


Orthomolecular Assessment and Reprogramming Assessment (USA only), $199.00
Includes:
- Test Kit via Postal Mail
- Analysis and Printed Copy
DOES NOT INCLUDE CONSULTATIONS. ORDER CONSULTATIONS SEPARATELY


Consultations as Needed

1. Call (631) 757-3919 or Email Dr. Allocca to make an appointment for your next consultation to discuss your progress.

2. Make payment for your Zoom consultation with Dr. Allocca. The fee is $75.00, ($70 for seniors 65+ and veterans).

Regular Payment, $75.00 Seniors 65+ and Veterans, $70.00